A guide on how to get your e-commerce site up and running for your café 
Recent events in Australia and overseas have changed the way we shop. Over 80 per cent of Australians now shop online with ecommerce spending estimated to grow from $28.6 billion in 2019 to $35.2 billion by 2021*.
As a result of social distancing and isolation, consumer behaviour has changed and will be here to stay. Understanding and capitalising on this changing behaviour is a real opportunity for your café. Grinders is here to help you thrive in this new environment and grow your business through many opportunities such as selling ready-made meals, coffee beans, even homewares and gifts as part of your brand. The opportunities are endless.
We've worked with our online agency to create a quick guide on how to get your e-commerce site up and running for your cafe.
1. Who to use:
Here's a handy snapshot with pros and cons to five popular e-commerce platforms. Using WordPress for our award-winning Grinders website, our e-commerce platform of choice is WooCommerce.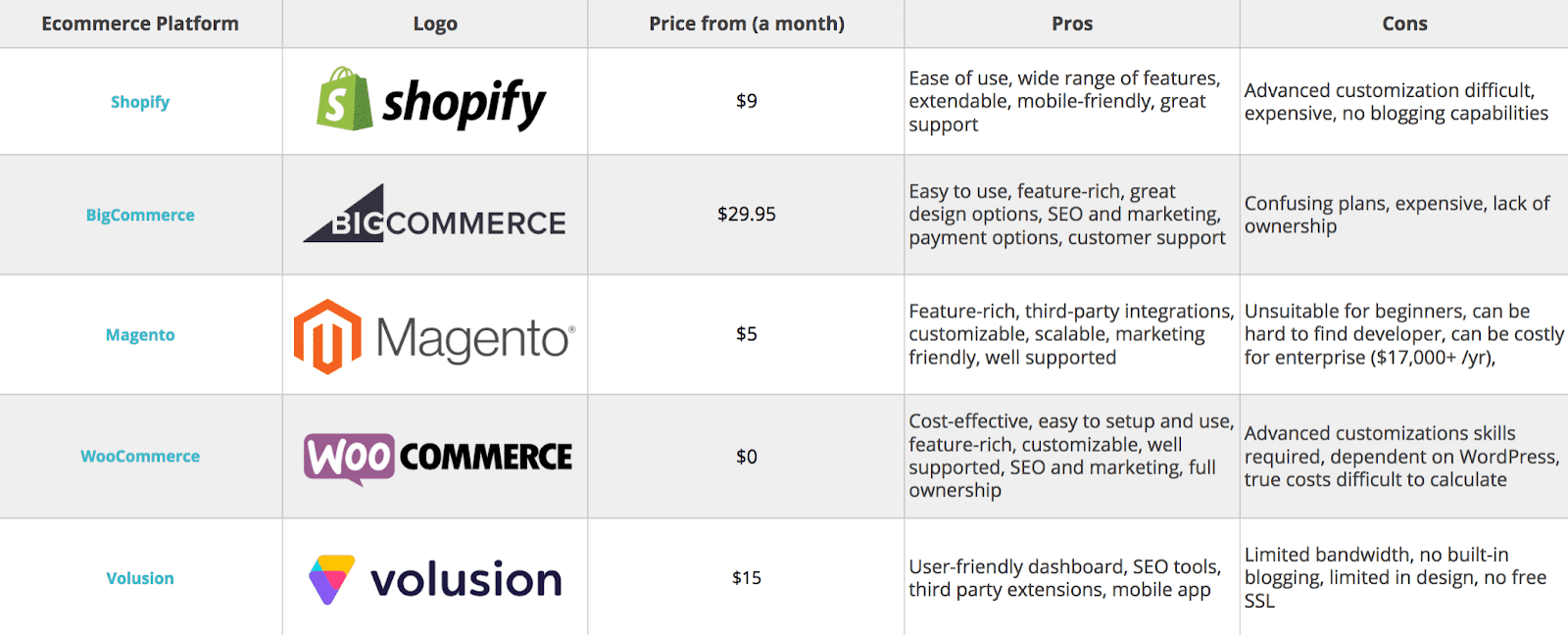 (credit: WPEngine)
2.Tips on getting started:
Set clearly defined business goals and ask yourself, what do I want from this site? What's a good month look like to me?
Remember to stay focused on what the user or customer needs. Think back to a great site you have used and adopt some of the tactics. Are the descriptions simple, relevant and to the point? Is the site easy to navigate?
Don't be afraid to invest in your website so that it looks trustworthy and of course is on brand. Remember to always include an 'about' section on your website so your customers know who you are, and why they should support your business.
Make things easy – your 'check out' section should be simple to navigate as this helps keep your customers, or potential customers, stay on your site.
A small discount goes a long way. And remember to let people know you have these promotions running by sharing, boosting and posting on social media or online!
3. Next steps:
If you've followed the above, you will have already invested in Search Engine Optimisation (SEO).
A fast loading site, interesting content and relevant titles, URLS and descriptions will help search engines, like Google, understand your site more efficiently (using an algorithm); making it easier for them to share and link to.  Relying purely on SEO to gather measurable results (like who your main audience is) will be slower than when using paid ads, but this will result in organic, free growth of your site.
Now it's time to Invest in Search Engine Marketing (SEM).
Investing in SEM can get you right at the top of Googles' search list whether it's from a 'pay by click' paid ad or based off key words you have decided to invest in. These key words should be relevant to what you're selling, for example Grinders would use 'coffee', 'coffee capsules' and 'ground coffee'. You will also get up to date reports on how each ad is doing and can change them to improve results. Combine SEM with social media posts to create traffic to your website, especially when you're first starting.
4. Extra recommendations:
Take your time to learn what works for your cafe, budget and knowledge and have fun. Once you've mastered one site, you can grow your empire and the world is your oyster.
*G-Squared, 2020