INNOVATIVE ROASTING PROCESS
Grinders sources the highest-grade green beans from South and Central America, Africa, India, East Timor, Indonesia, and New Guinea, including micro-lots that come direct from farms. We then roast our green beans from every single origin separately ensuring the best flavour from each is retained and untarnished. We then rest our beans to ensure that we're able to get the most robust flavour out of each origin. Grinders Master Roasters then refine our blends, ensuring consistency and the perfect balance of taste from each blend.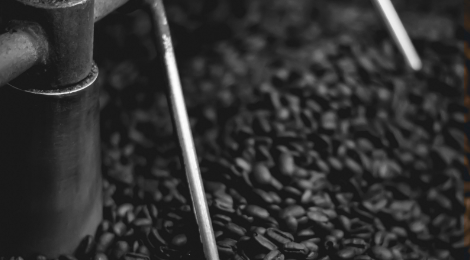 We roast our green beans from each origin separately ensuring the best flavour from each origin is retained, the beans are then rested to ensure that we are able to get the most flavour out of each origin. Grinders source high grade green beans from South and Central America, Africa, India, East Timor, Indonesia and PNG, including micro-lots direct from farms.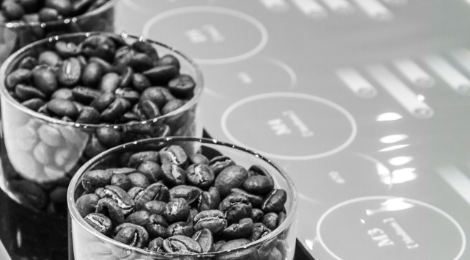 Grinders is the first coffee roaster in the southern hemisphere to invest in the V400 color sorter. The V400 Electronic Colour Sorter works to ensure that only perfectly roasted, whole beans make it into every bag.
The colour sorter uses a series of 16 cameras, 8 colour and 8 infrared, analysing the size, shape, colour and density of the beans, ejecting inferior product through a series of 288 air ejectors.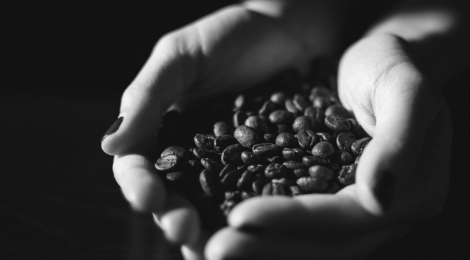 Our quality management systems are certified to ISO 9001, Good Manufacturing Practices (GMP) and HACCP (Hazard Analysis and Critical Control Points) standards, and also include standard pre-shipment sampling for raw coffee. 
The ongoing events of 2020 haven't stopped our drive to support those most in need. This year, a team of cyclists from across…
09/11/2020
Consumer
I ordered my Grinders coffee pods online at 12 noon yesterday, , here in Canberra and it arrived at 10.30am today! That's less than 24 hours q turnaround time, despite covid hold ups!! Truly amazing as always!!
Last delivery was fast but this must be a record surely???
Anyway thank you so much for such great service!
Customer Care
I have been with grinders for over ten years, every cafe we have we been with grinders and loved grinders coffee in general. Support has been fantastic. Pretty straight forward. Love the bean, knew the bean, happy with service.
Best part of our partnership with Grinders is the Territory Manager Brock – he is 15/10. Been with us from early days. Training side very very happy, all credit goes to Brock. Love the smoothness of the coffee (source blend), it's not bitter and worked with source before.
Consumer
You made my day.
I asked my wife to purchase some more capsules and she found the Grinders site easy enough. Easy menu and the order was placed ~ 10am Tue morning. OMG, the next day ~ 11am it turned up.
Awesome guys, hats off to the Grinders team.
CONSUMER
Awesome. WOW, what service excellence! I ordered on the 26th and it arrived on the 27th.
Thank you so much for the excellent service. I will not hesitate to tell my friends
Consumer
It's really important to me that the coffee I drink is ethically sourced. So loved seeing your partnership with Rainforest Alliance. Bravo!
P.S. Rich Espresso Beans also makes a damn fine short black!