Working towards a sustainablE Future
WE CARE ABOUT THE WAY OUR BEAN TRAVELS FROM PLANT TO CUP TO MINIMISE OUR FOOTPRINT ON THE WORLD AND SECURE THE FUTURE OF COFFEE.
We partner with leaders in sustainability to ensure our supply chain is sustainable and we create the best solutions for our community.
Grinders Coffee is proud to have 100% of Grinders Coffee range in retail ethically sourced, and over 70% of its entire portfolio ethically certified.

Grinders Coffee worked with Fairtrade Australia & New Zealand for 10 years as the biggest purchaser of Fairtrade coffee beans in Australia. We have contributed over $1.95 million to support 795,400 farmers in 31 countries around the world between 2010 and 2019.

We know delivering a better coffee experience starts at the beginning – farmers and their communities.
With Grinders Coffee now partnering with Rainforest Alliance, we can support more sustainable practices for farmers and extend our reach even further to more than two million farmers in 63 communities, creating a more sustainable future for all.

Rainforest Alliance advocate for better working conditions and improve terms of trade for farmers and workers in developing countries.

Rainforest Alliance supports the development of thriving farming and worker communities to have more control over their futures and protect the environment in which they live and work.
WE MUST WORK NOT ONLY TO MAXIMISE THE QUALITY OF OUR COFFEE, BUT ALSO THE QUALITY OF LIFE FOR THOSE THAT HELP US CREATE IT.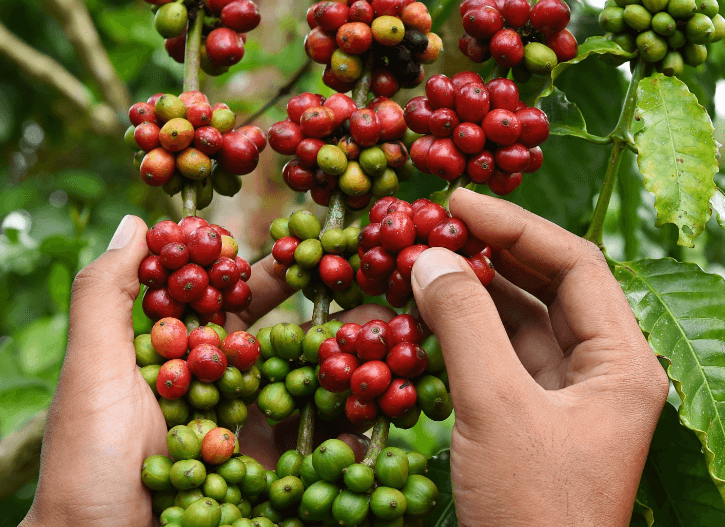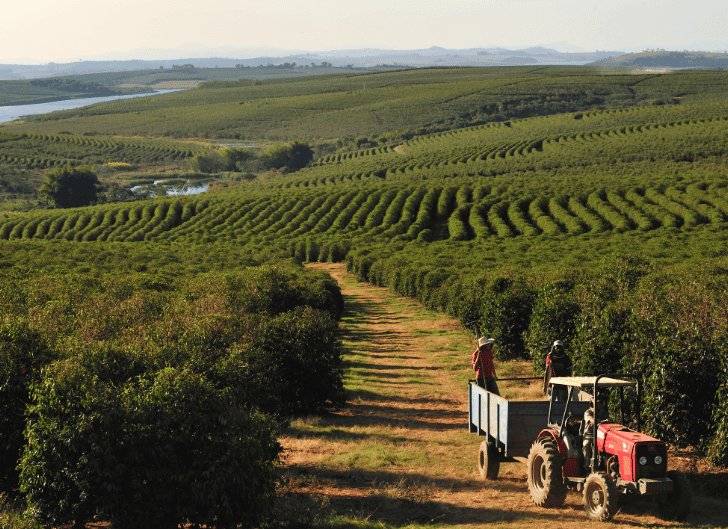 OUR MISSION IS FOR ALL PACKAGING TO BE 100% RECYCLABLE BY 2025
Our Grinders Coffee business is committed to a sustainable future for the industry. We aspire to packaging neutrality by 2025, and believe that every package has value and life beyond its initial use.

We are working to achieve this through better design, light-weighting and replacing virgin materials with recycled content. We have introduced single wall takeaway cups and are replacing all our double wall cups where possible, reducing our waste by 40%.
The Grinders packaging foil currently can be recycled via the Red Cycle program. It can easily drop off, at the collection points in Coles and Woolworths. Café owners could also do this.

The recyclability has been tested and approved by the Red Cycle company and it's since the consumer, can easily drop off the packaging material, together with other plastics, at the collection points in Coles and Woolworths.
We remain constantly connected to our farmers and coffee growing communities, ensuring ethical sourcing and manufacturing excellence throughout our entire production line.
In our operations, we strive for excellence in quality and efficiency.
We worked with one of the industry's leading roasting experts to ensure our roasting processes are optimised for quality and consistency. As a result, we've been able to deliver better outcomes for our customers and for the environment.
Each year, Grinders participates in a publicly accessible report, stating ethical and sustainability progress.
Additionally, together with Reground, we are collecting spent coffee grounds to be repurposed into innovative and higher value end use.
In 2021 (Jan – Sep) 320kgs of coffee ground has been diverted from landfill and instead has been used to create a healthy soil at Melbourne Zoo & Home Gardens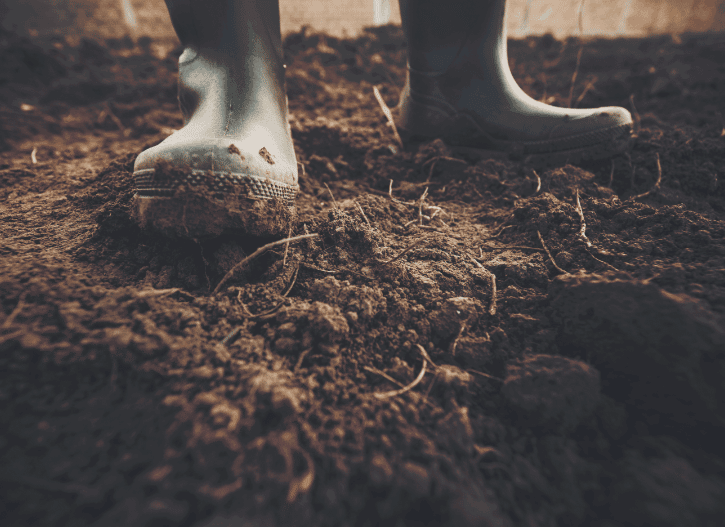 Currently 3 million capsules are sent to landfill each day. Grinders Coffee offer the first industrially compostable capsule to be available at independent supermarkets across Australia*. Our compostable capsules are roasted and packed in Melbourne are now also available at all Woolworths stores
The capsule, lid and coffee grinds used in our range of Nespresso 'compatible' capsules are now all organic waste and certified for industrial composting – there is no need to remove the lid or separate our coffee from the capsule!

Currently plastic capsules take more than 500 years to break down in landfill, while aluminum capsules take more than 200 years to break down.
Our compostable capsules will take 90 DAYS to break down when industrially composted or one year to biodegrade under landfill conditions.