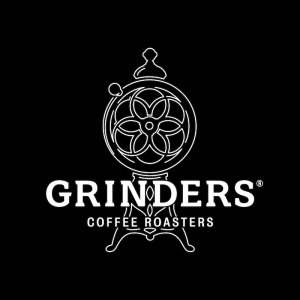 GRINDERS COFFEE X
TOUR DOWN UNDER
We are absolutely delighted to extend our relationship with the Tour Down Under, signing a new three-year major partnership with South Australia's iconic cycling event.
We're very excited to be on back board after our successful debut here last year. The event that has become a must-see for South Australians and cycling fans across the globe, it's got a real energy around it and we're up for seeing what we can do lift that buzz even further!
Over 400,000 spectators are expected to flock to the tour village and line the six-stage, 1230-kilometre route, with a further nine million tuning in to the global digital coverage.
Those heading to the popular Tour Village will be able to enjoy the premium coffee experience on offer at the Grinders Coffee activation site, including a trial of the new Grinders nitro coffee, which is expected to prove popular given the record temperatures predicted for the event.
It's good news for the region's best baristas too, who will again be showcasing their skills on Wednesday evening in the brand's popular knockout latte art competition, in the hope of impressing top industry judges – and spectators – to take home the top prize of $1000. Catch the event live on our Instagram from 18:00 on @grinderscoffee
The TDU will broadcast on Channel 7, Facebook and Instagram. You can also follow the action using the event hashtags #tourdownunder and #grindersontour.
The opening hours for the café zone are below.
12/1 3pm- 7pm
13/1 6am- 2pm
14/1 6am- 7pm
15/1 6am- 7pm
16/1 6am- 8pm
17/1 6am- 7pm
18/1 6am- 7pm
19/1 6am- 7pm
20/1 6am- 4pm